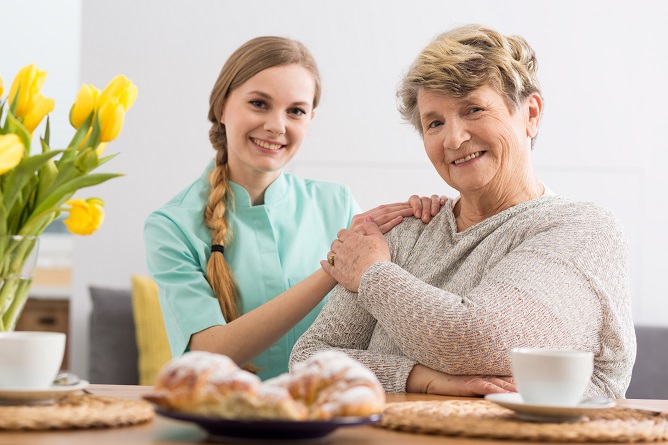 Senior Care has become essential as boomers reach older age. The demand for caregivers might grow even more in the coming years. When a primary carer is not available in the family, they resort to hiring caregivers.
And how do Skilled Nursing Services benefit the elderly and their family? Check these criteria below:
Convenience
Some of our seniors are likely to be immobile due to old age and other factors – that is why they need caregivers to assist them with daily tasks such as bathing, grooming, errands, meal preparation, and more.
Safety
An older adult may have certain conditions that can make them faint or lose balance. Or they might need a transfer from a place to another, go out, or change position in bed or a seat. Remember that seniors may be prone to fall incidents, and a helper can look after them and ensure their safety.
Companionship
When family members are busy, the elderly may feel neglected and forgotten. Hiring a companion for In-Home Care in Georgia can be a way to show that you think of their welfare despite your hectic schedule. These people can represent and channel your love and concern to your aging parents.
With LILLIE'S HELPERS LLC, they do not have to be alone. We have a competent and compassionate staff that you can hire to accompany your most beloved seniors. These professionals can provide exceptional Home Health Care in Macon, Georgia, in the best way they can.