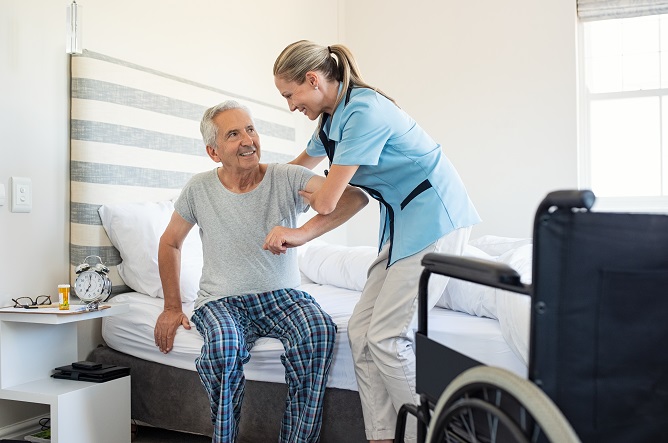 The elderly population will likely double or triple in the next coming decades. This upcoming change in society shows an increasing need for Skilled Nursing Services soon.
Thus, this also means that the providers of Home Health Care in Macon, Georgia, will have to deal with seniors with different kinds of ailments and health complaints. With that population projection, let us discuss the diseases associated with aging that our caregivers will still face in the upcoming years.
Hypertension and high cholesterol – may cause obesity and contribute to stroke, clogged arteries, and other heart ailments.
Bone and joint disorders – arthritis and osteoporosis cause pain in seniors that may make them unable to do Activities of Daily Living.
Diabetes – insulin resistance may cause a high amount of blood sugar that can damage the organs and lead to blindness and amputation.
Depression – can hit older adults when they experience extreme sadness over losing loved ones or developing terminal illnesses.
Alzheimer's Disease – is a type of dementia that causes memory loss in elderly adults. Alzheimer's and Dementia Care may be necessary to assist those who are experiencing forgetfulness.
When planning to get In-Home Care in Georgia for your parents who have medical conditions, choose the one that has a wide range of nursing services. LILLIE'S HELPERS LLC is a team of reliable professionals that can help seniors focus on their quality of life while positively dealing with their health concerns. Call us now at 478-216-6336 for more information.