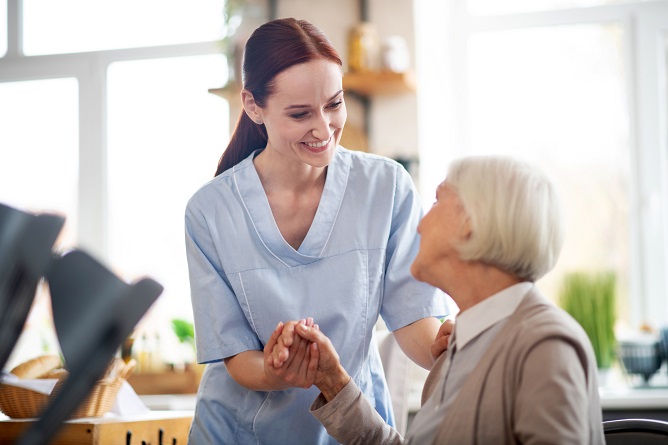 As a provider of in-home care in Georgia, we understand that there will be times when you can't be there for your loved one, especially if you have other responsibilities outside the home. It can be frustrating when you can't always respond to their needs, but worry no more since LILLIE'S HELPERS LLC is here to help you!
We are certainly the agency you can trust, especially when it comes to providing high-quality companionship services. This time, your loved ones will never be left alone at home because our caregivers will make sure they are escorted at all times and places. This will guarantee their safety at home, and you will have peace of mind knowing that they will be well cared for even if you cannot attend to their necessities.
With our home health care in Macon, Georgia, your loved one will not only have a dependable companion at home, but also a professional who will meet their medical needs. Our skilled team of professionals will ensure that your loved ones are in good health.
Our skilled nursing services will address their medical requirements, which necessitate the assistance of a qualified nurse. All of the services we offer are geared at helping your loved one improve at home. Our mission has always been to provide outstanding and specialized in-home supportive care to enable elderly and disabled people to stay healthy in their own homes.
If you have any queries or require further information about our services, please contact us. We will be delighted to assist!